Having a long history of living in mountains with 92% of the area covered with forest.
Forestry activities and Charcoal making are something you can only experience here.
Forest Maintenance, Forestry Activities
Go into the mountains to view the professional work to maintain the forest and to have Forestry experience.
Learn how to keep artificial forests in a good condition, the skills of weeding, pruning, and thinning.
Forestry practitioners will help you to try wood cutting and splitting.
The way to carry timber down from winter mountains is so impressive.
This is one of the few chances to experience Forestry, even though about 70% of Japan is covered by forests. 
 (Need to Confirm)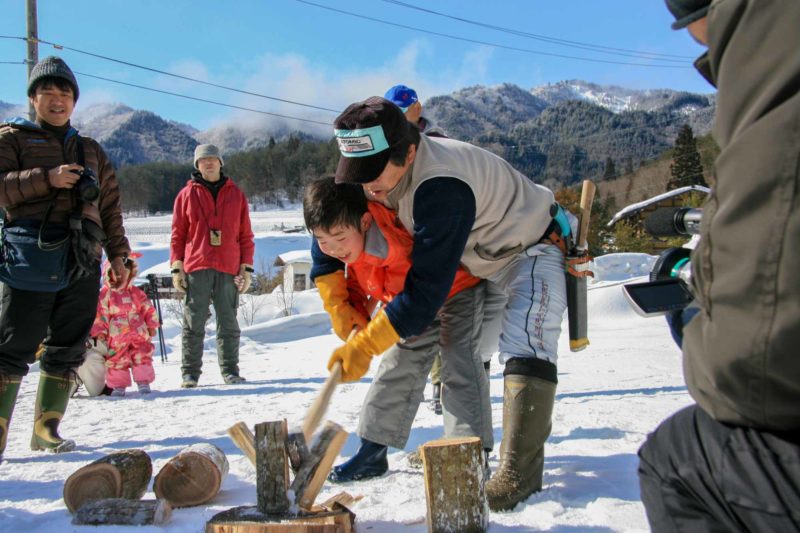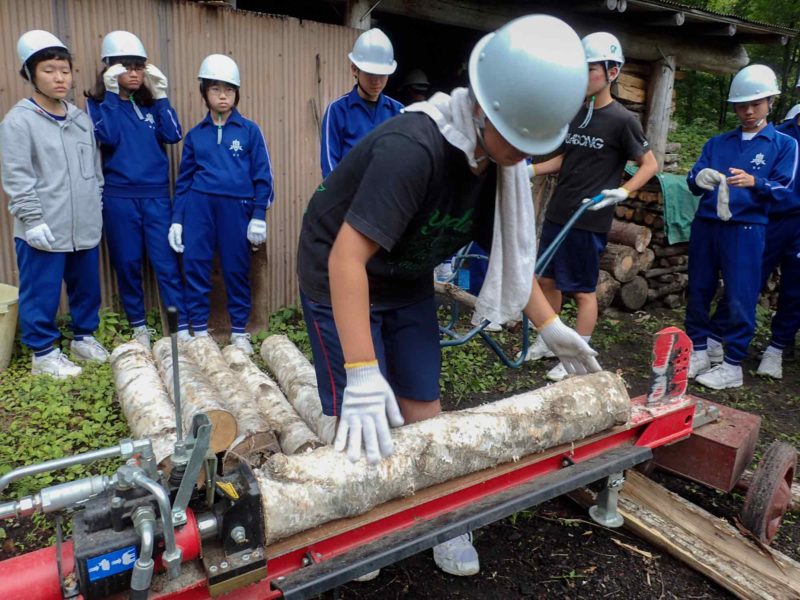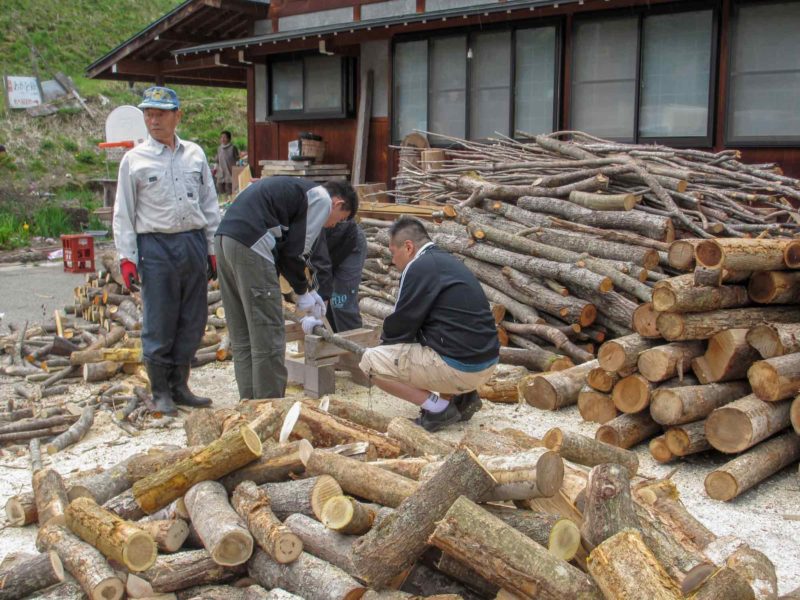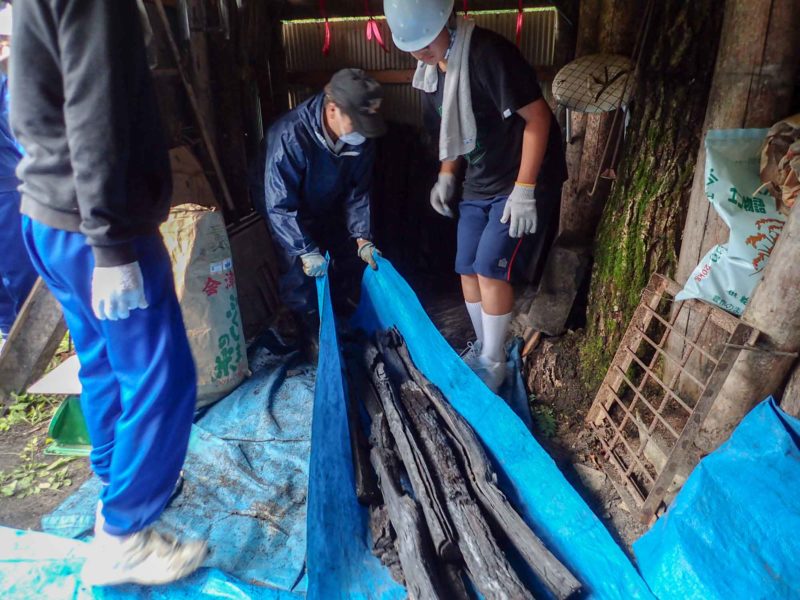 Charcoal making
You can learn the process of Charcoal making in the Charcoal burner's hut.
They used to be the main energy source in the old days, although they are not used very often nowadays.
Many wisdoms are hidden in the whole traditional making process and the materials.
BBQ & camping are not the only purposes for using them.