Fantastic Winter Wonder Land
Igloo making, Snow sledding, and Snowshoe walking in the pure white snow must attract you.
"Kamakura"(dome-shaped snow house) & Igloo Making
The real pleasure to enjoy the winter wonder land in the deep snowy "Hida" area is making "Kamakura".
After piling the snow up in a dorm shape, dig the inside out to make a room.
Making plenty of snow blocks is necessary for igloo making.
Lot of hands & big efforts are required to build a huge one where several people can stay in together.
The great satisfaction after completing the whole work is something exceptional.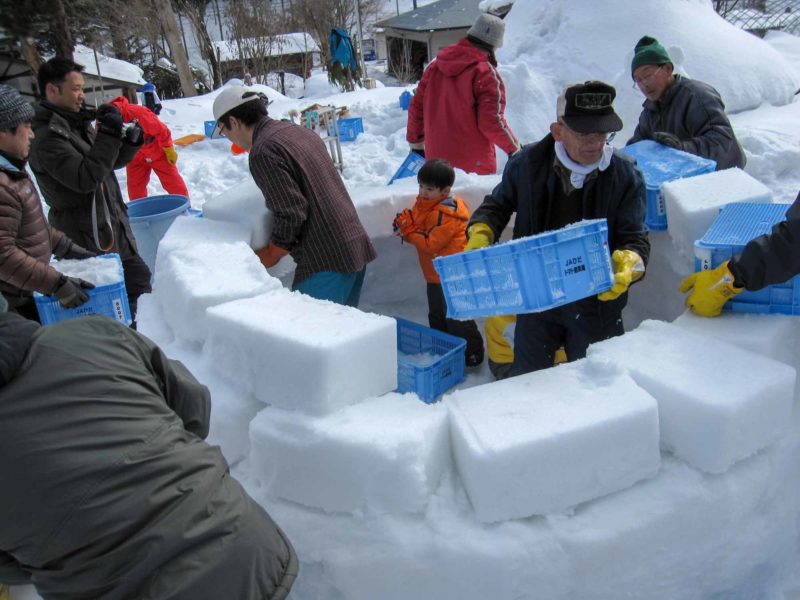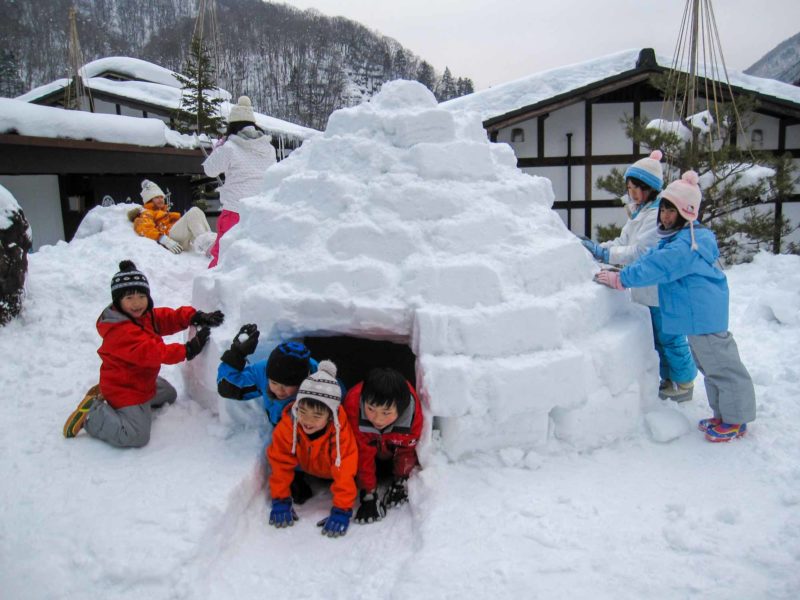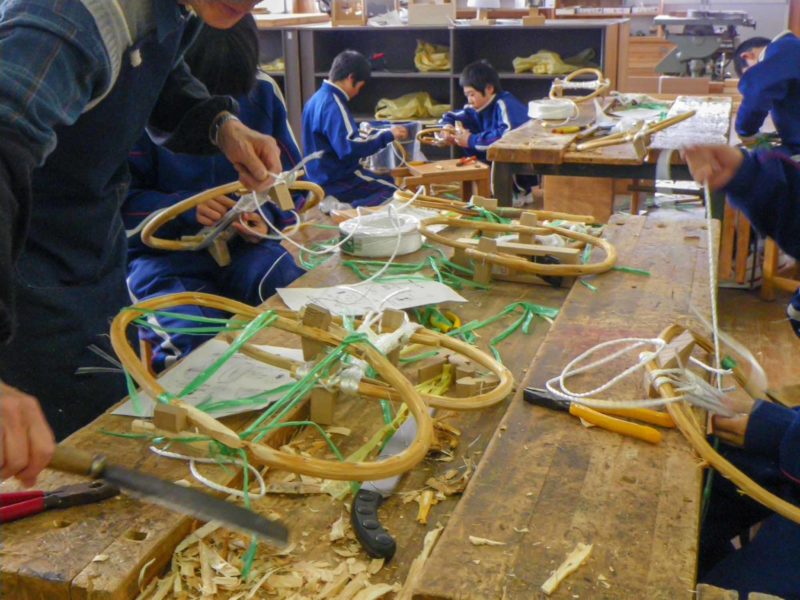 "Kanjiki"(Japanese traditional snowshoe) Making
How about making "Kanjiki", a traditional gear to walk easily on the snow?
Branches and ropes are materials to make an original one which suits your feet.
You will appreciate the deep knowledge from the past if you try them on the snow.
"Kanjiki" & Snowshoe Hike
Let's walk on the pure white snow with "Kanjiki" and snowshoes.
It's so easy to move on the soft fluffy snow when using them.
Footprints of animals and the sweet winter buds are all treasures of nature.