Proposal for your Best Itinerary
Proposal for your Best Itinerary
Tailor made plans to suit your needs
"Summer Joy in the Countryside" < 2 days 1night>
(Day 1) Fish catching, Cooking & Tasting / Play at River/ Nature walk/ etc.
2:00 p.m.  Meet at the "Minshuku"
Fish catching while learning about their habits, Cooking & Tasting /Play at River

Enjoy the peaceful nature around the inn with the owner or locals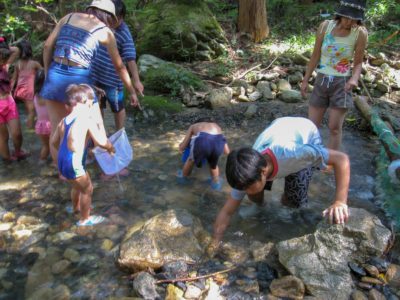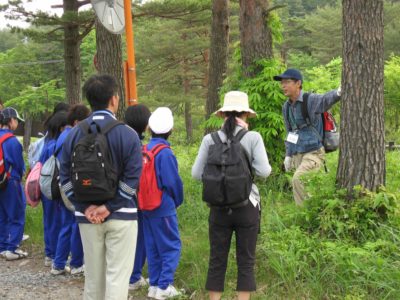 (Day 2) Enjoy Hida's tasty vegetables and local dishes Vegetable picking, Cooking local cuisines with fresh local ingredients
Pick fresh vegetables in the neighbor fields, while learning the reason of deliciousness
Cook local dishes for Lunch, such as Gohei- mochi (Pounded grilled Rice cakes with sweet paste) and Hoba-zushi (Sushi rapped with Japanese big magnolia leaves
1:00 p.m.  Break up, Spend the rest of the day for leisure    Enjoy sightseeing in the city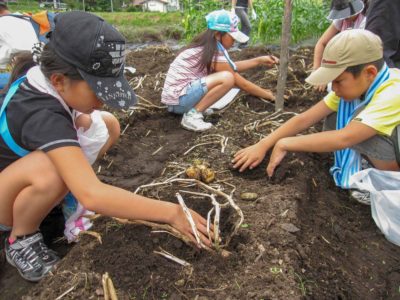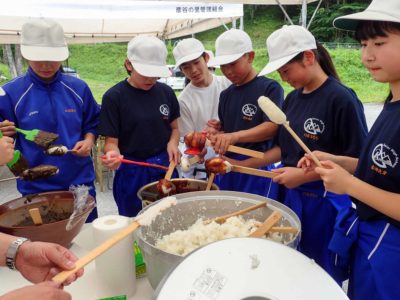 Experience based educational travel "Agriculture & Food experiences in Rural villages" Spring version <2 days 1 night>
(Day 1)
11:00 a.m.  Arrival    Welcome ceremony, Orientation
12:00 p.m.  Lunch, Check in to each inn, Free time
13:30 p.m.  Walk to rice paddies and fields, Rice or Vegetable Planting
16:00 p.m.  Back to each inn, Free time
17:30 p.m.  Bathing
18:30 p.m.  Dinner
19:30  p.m.  Night Walk, Interaction with the owner of your inn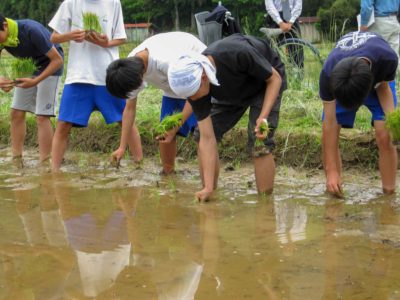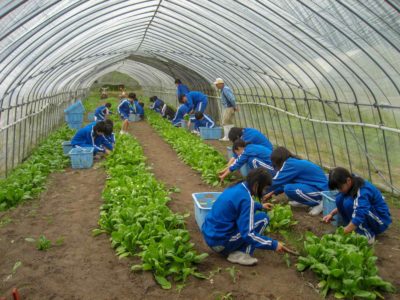 (Day 2)
 7:30 a.m. Breakfast
 8:30  a.m.  Cooking class at each inn(Gohei mochi, Hoba zushi, Soba noodles etc.)
11:30 a.m.  Eat what you made for Lunch
12:30 p.m. Farewell Ceremony, Break up
13:30 p.m. Free time   Guided tour available for Sightseeing
15:00 p.m. Leaving Takayama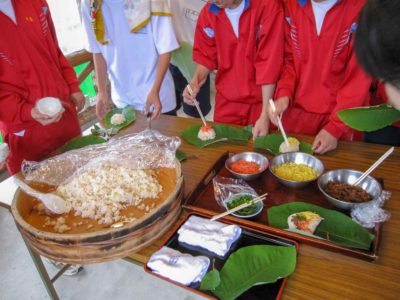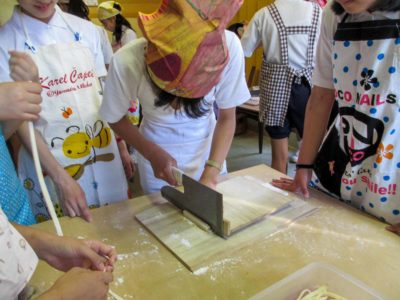 All programs are operated in safety first based on risk management.
Particularly regarding emergency treatment, we are pursuing a crisis management awareness system through acquisition of provider qualification by MFA method (international first aid qualification) and internal safety lecture.