Fully enjoy Mother nature
The abundant nature inspires you!
Admire wild plants while walking, enjoy fish catching in streams,
and immerse yourself in natural wonders.
Fish Catching in Mountain Streams & Cooking
Catch mountain stream fish, including char & red-spotted Amago trout, and cook them.
Observe the swimming away fish to understand their behavior & habit.
That's the tip for catching them !
After your success in capturing, clean them & broil them with salt, to enjoy the best taste.
The wild experiences give you many hints to survive and live along with nature.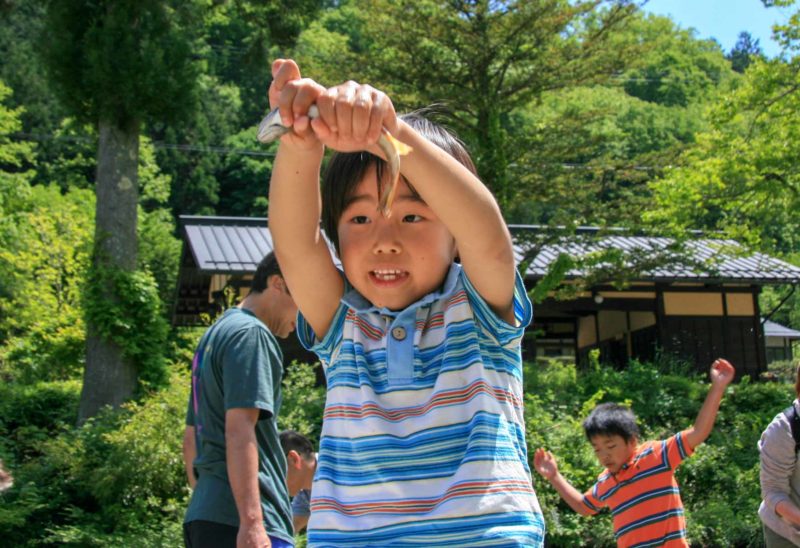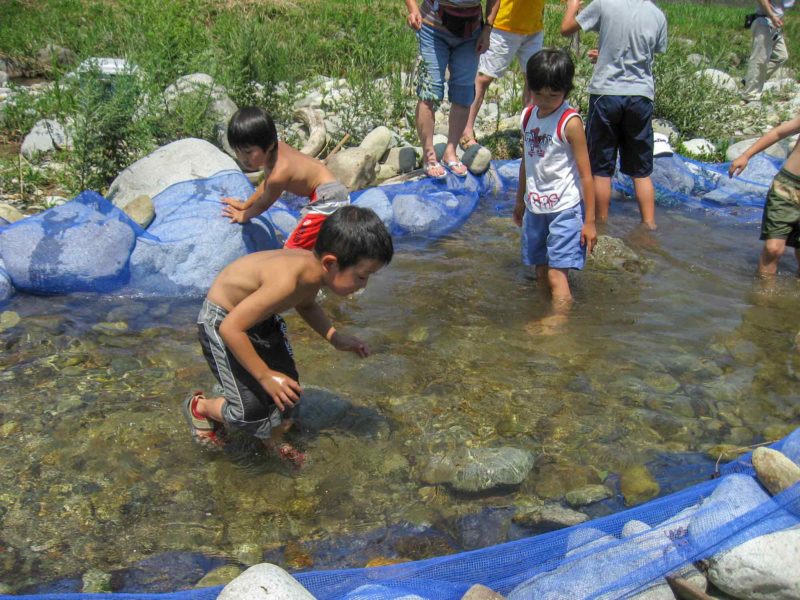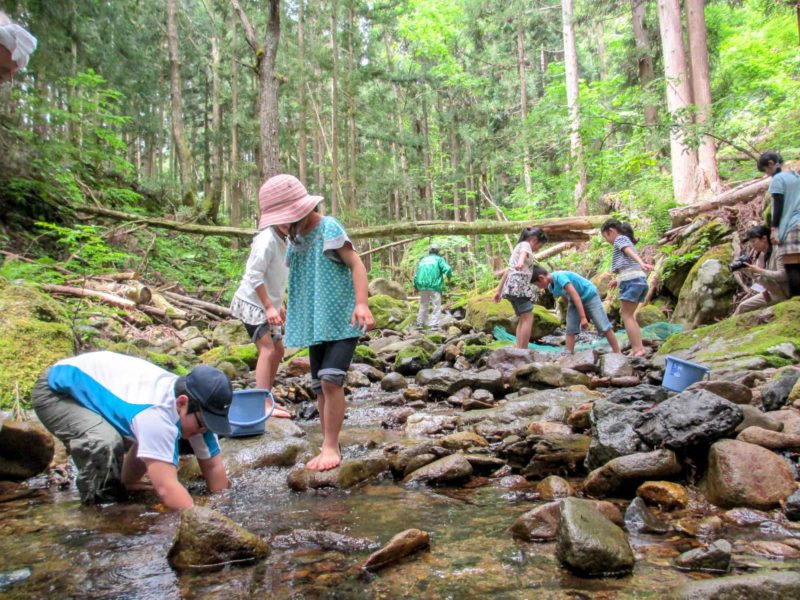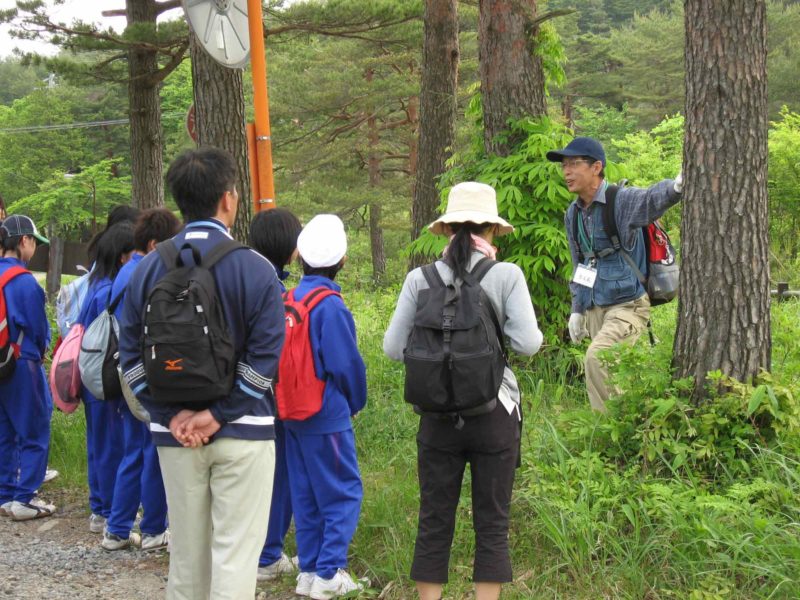 Nature Walk, Night Hike
A pleasant nature walk with a tour guide (interpreter).
You can see various plants and animals in the neighbor forests.
As the Nature guide gives you interesting information, it would be more enhancing than just passing through the place without any knowledge.
You must use your five senses to feel the nature, such as the climate of the mountains, the smell, the wind, while spending time just being surrounded by nature.
The owner of your inn is happy to take you out for a Night Hike.
You may see something that you can meet only at that time.
Wild edible Plants Picking
Let's find wild edible mountain plants in the fields.
There are many sorts of grasses we can eat, including rare medicinal herbs.
Guides will help you to find them while walking around together.
You will realize the joy and blessing of Mother nature.
The delicious taste of the "tempura" (battered & deep fried ingredients) is splendid.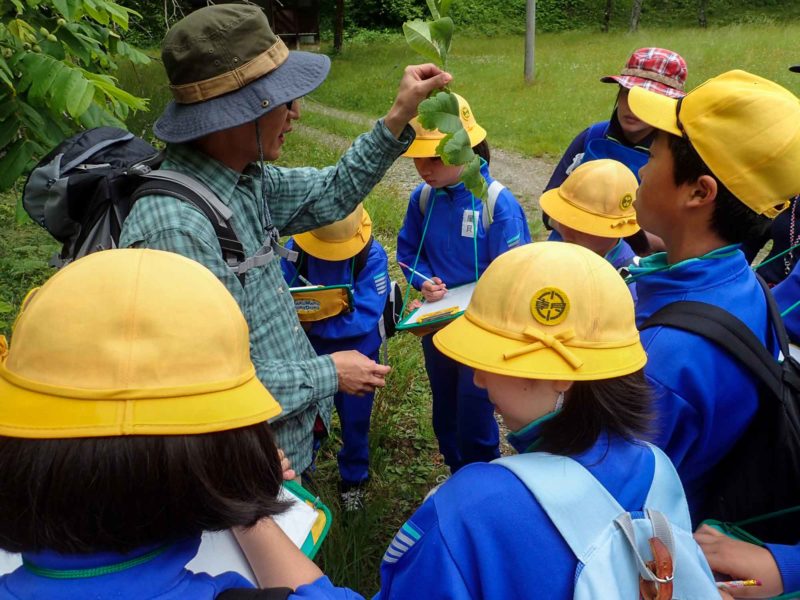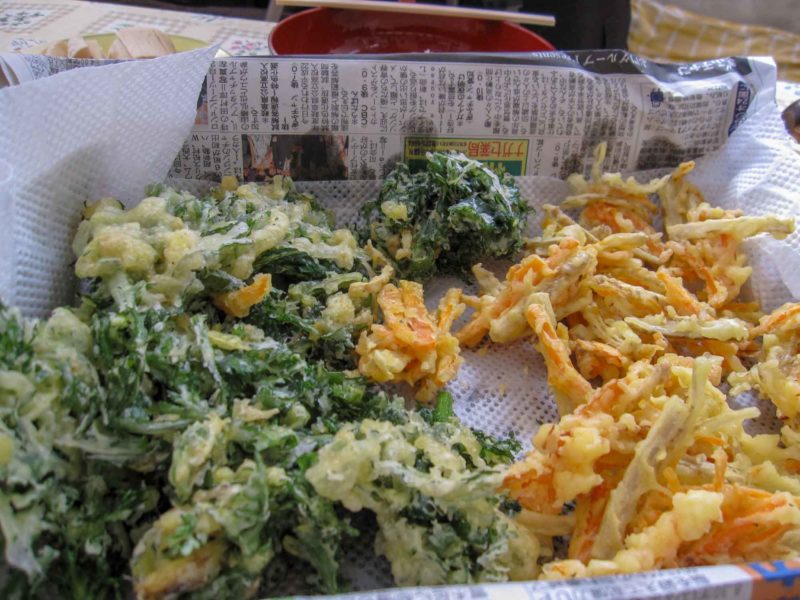 Gold Panning
Experience Gold panning in the river where gold has been collected, with the guidance of a former geological surveyor.
It's a challenging work to find gold mixed with sand and pebbles.
You may find genuine gold if you keep searching carefully with exclusive tools.
A simple indoor experience is also enjoyable, depending on the weather.
(Location limited)