Foods are blessings of Nature
Look, feel, cook and taste. Grow ingredients in a natural environment.
Discover the joy of eating!
Local farmers are willing to show you their wisdom and experiences.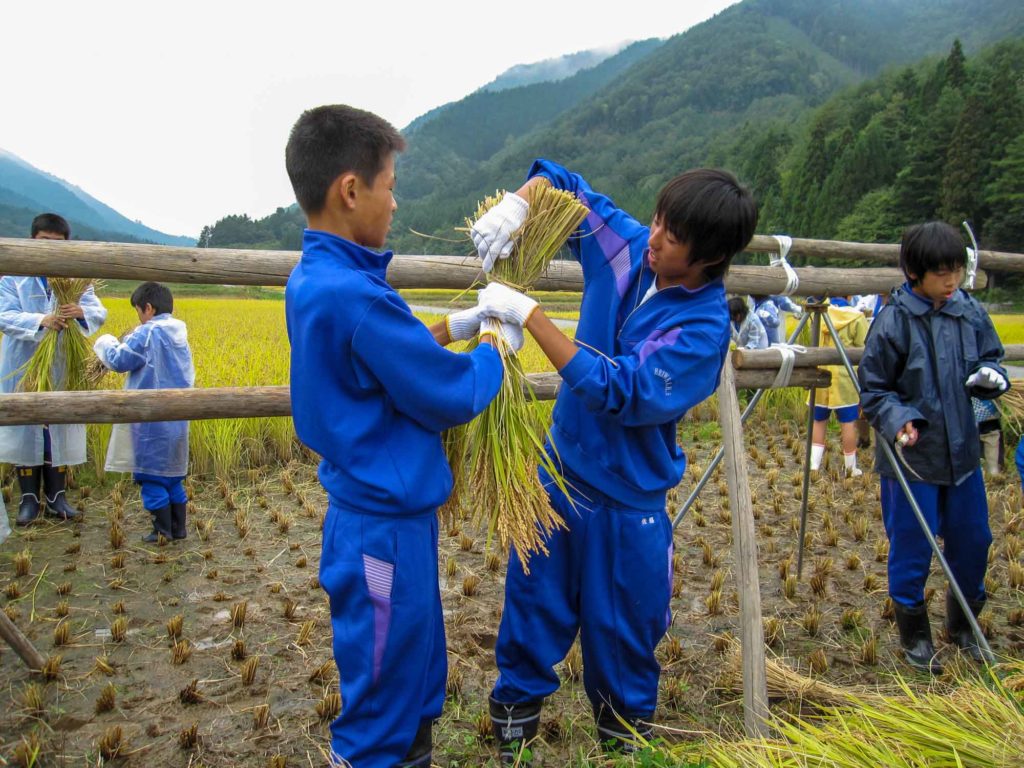 Rice Planting & Harvesting
You can experience Rice Planting and Harvesting in actual rice paddies.
Plant seedlings by hand and harvest rice using sickles in a traditional way.
Drying the harvested rice on a rack is a precious experience.
You can observe the current way, which uses riding type rice transplanters, reaper binders & combines by request.
Crouching down and being covered with mud is something quite different from your daily life and worth your valuable time.
As you will learn firsthand how rice is cultivated, you will surely appreciation the blessing of nature and feel joy of work.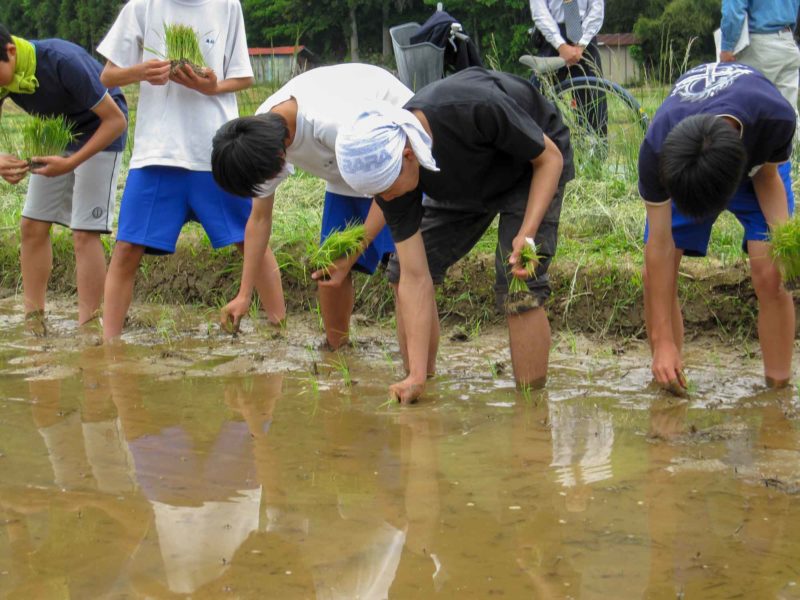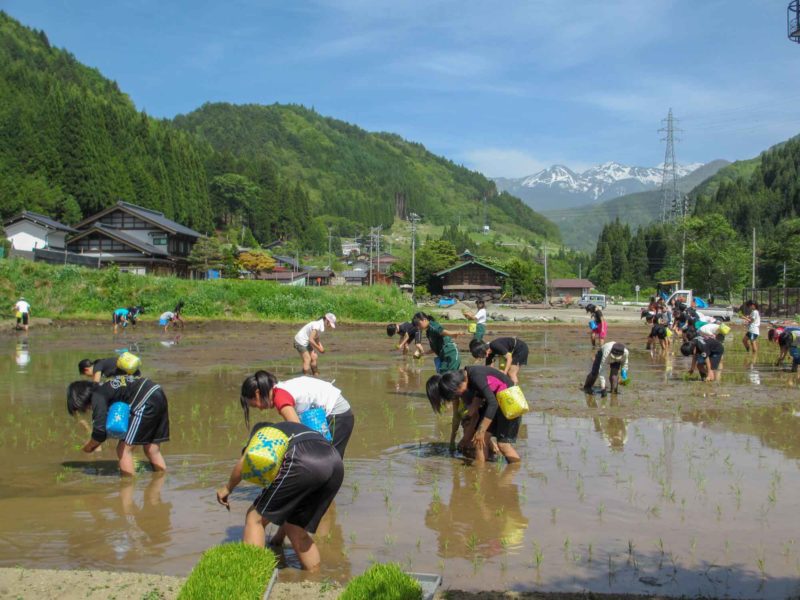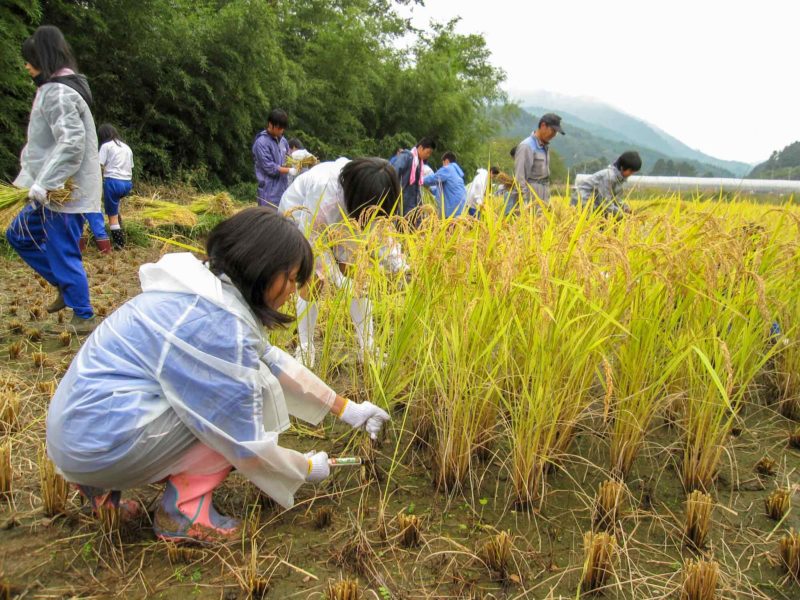 Vegetable Planting
You can do Vegetable Seeding and Planting in local farmer's field.
Plant familiar vegetables, such as tomatoes, potatoes, sweet potatoes, Daikon- radish, and others, depending on the season and location.
Using hoe to make ridges and hand planting seedlings one by one are what farmers usually do.
All sorts of vegetables are easy to buy in supermarkets.
This is why this experience gives us a lot of awareness and appreciation of where and how such vegetables are grown.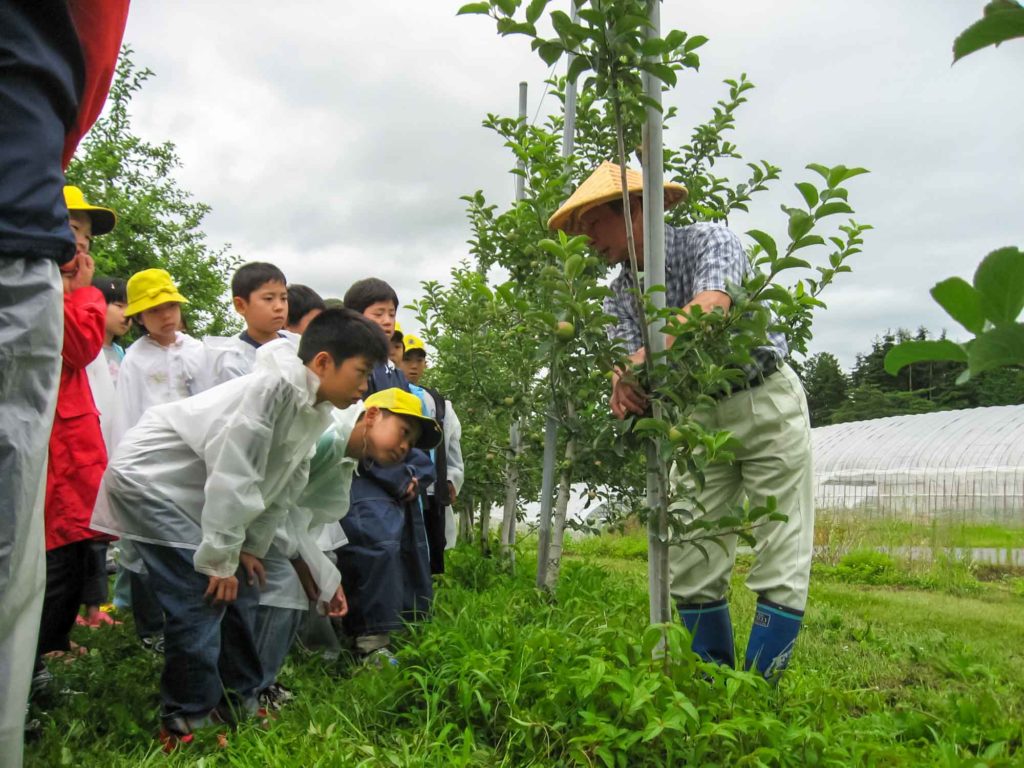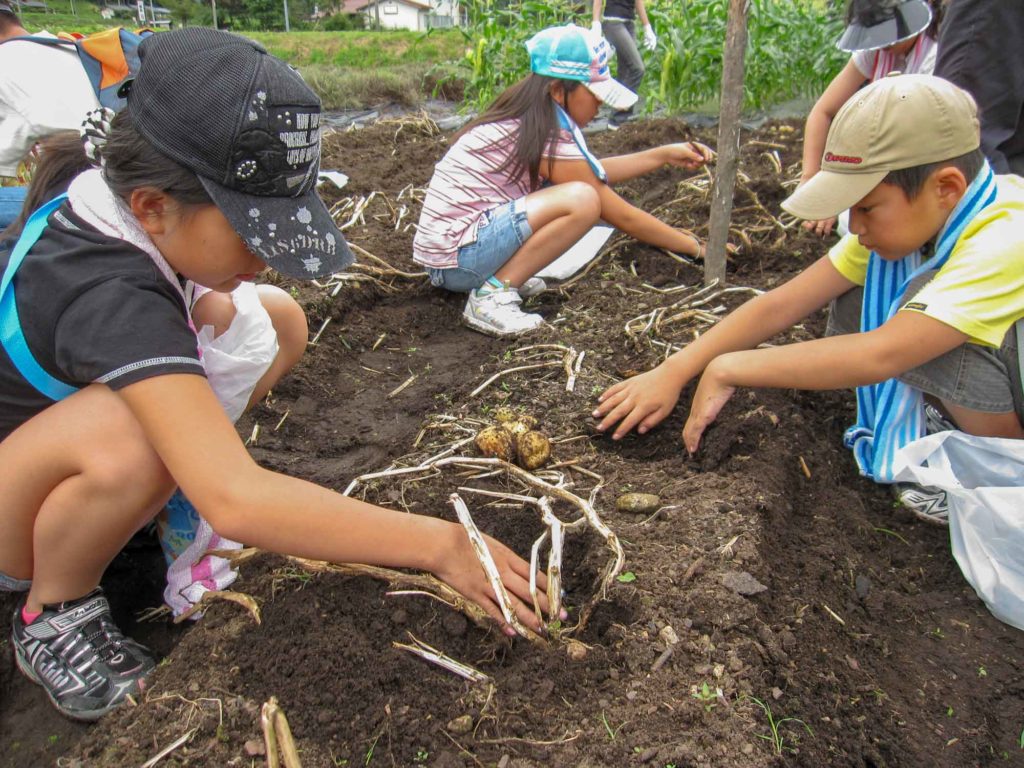 Vegetable Harvest
Try harvesting vegetables in local farmer's fields.
You can harvest some familiar vegetables, such as tomatoes, corns, cucumbers, red turnips, and radishes.
Watch how different vegetables are grown and listen to the locals' stories.
You will see them in a new light not just picking them up in a grocery store.
The taste of freshly picked vegetables are just awesome.
A valuable experience for real understanding of vegetables, more than simply buying ones in supermarkets, or seeing cooked ones on dishes.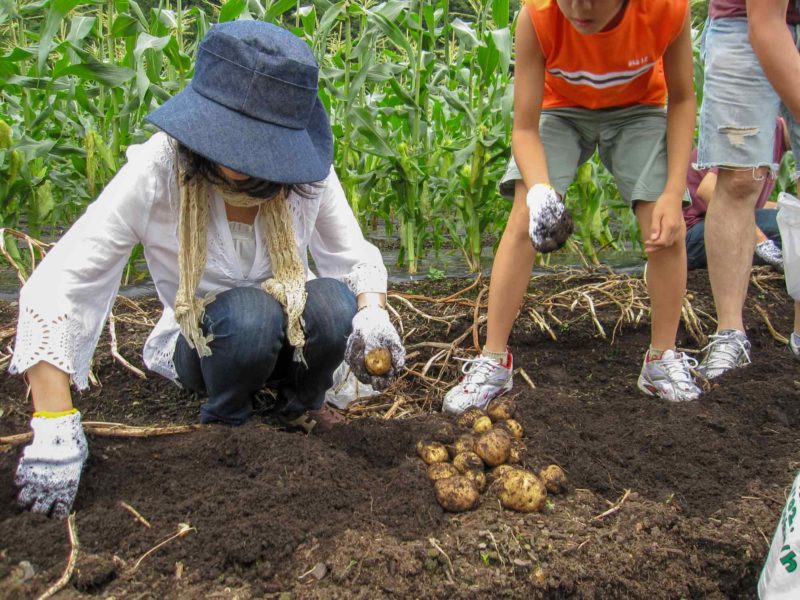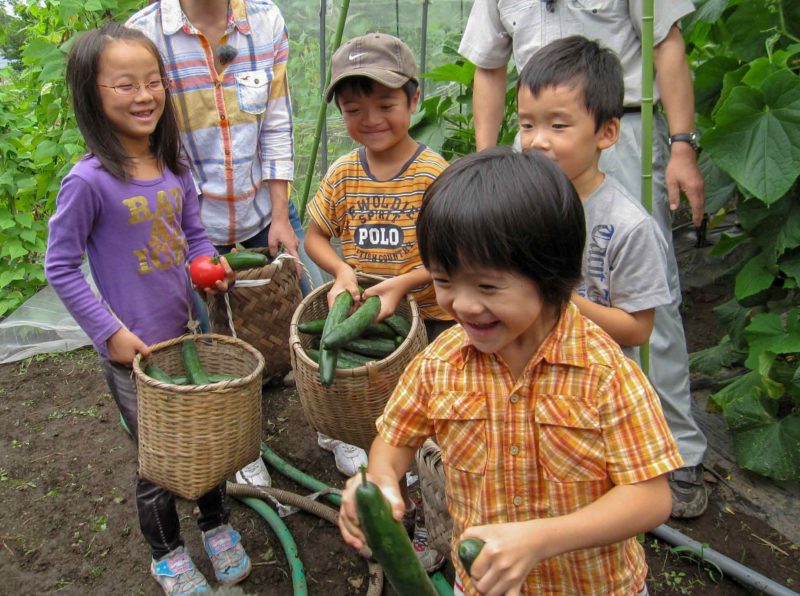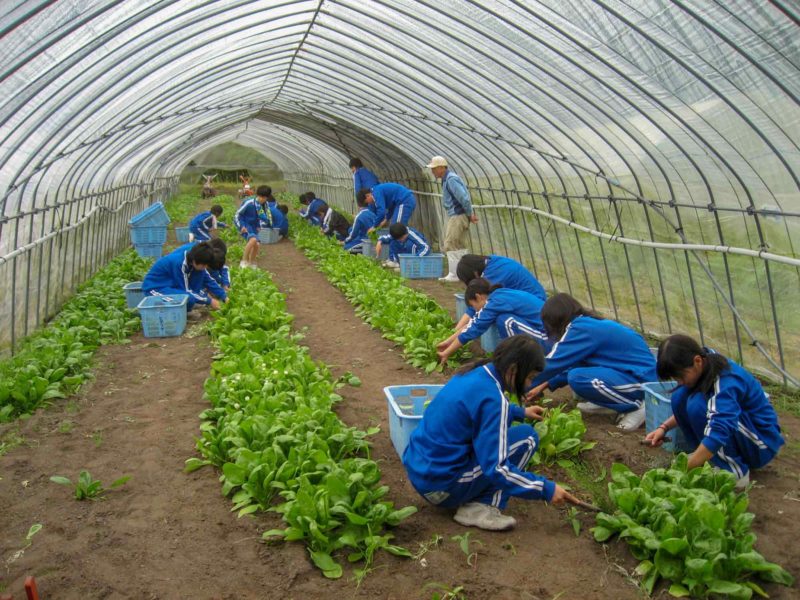 Apple Harvesting and Thinning
Experience Apple Harvesting and Thinning at Apple Farms.
Choose flesh coloured ripening apples, open a big mouth and make a big bite.
Apple thinning is so important to grow the remainings larger and healthier.
Using ladders and tools is a different experience from harvesting rice and vegetables.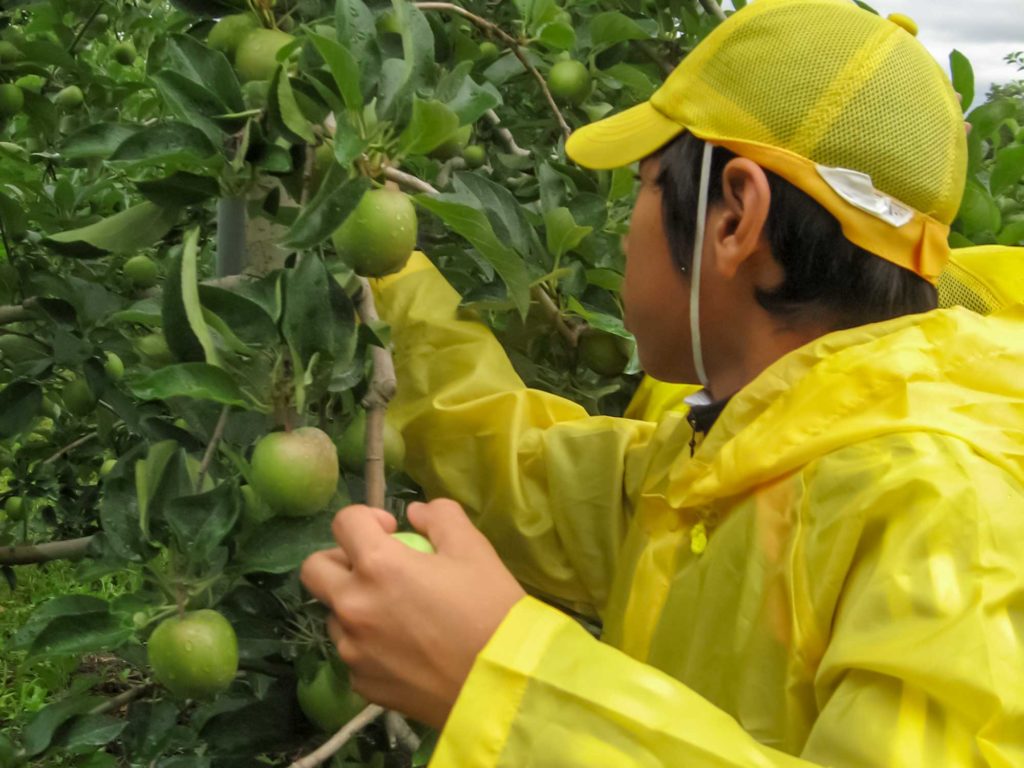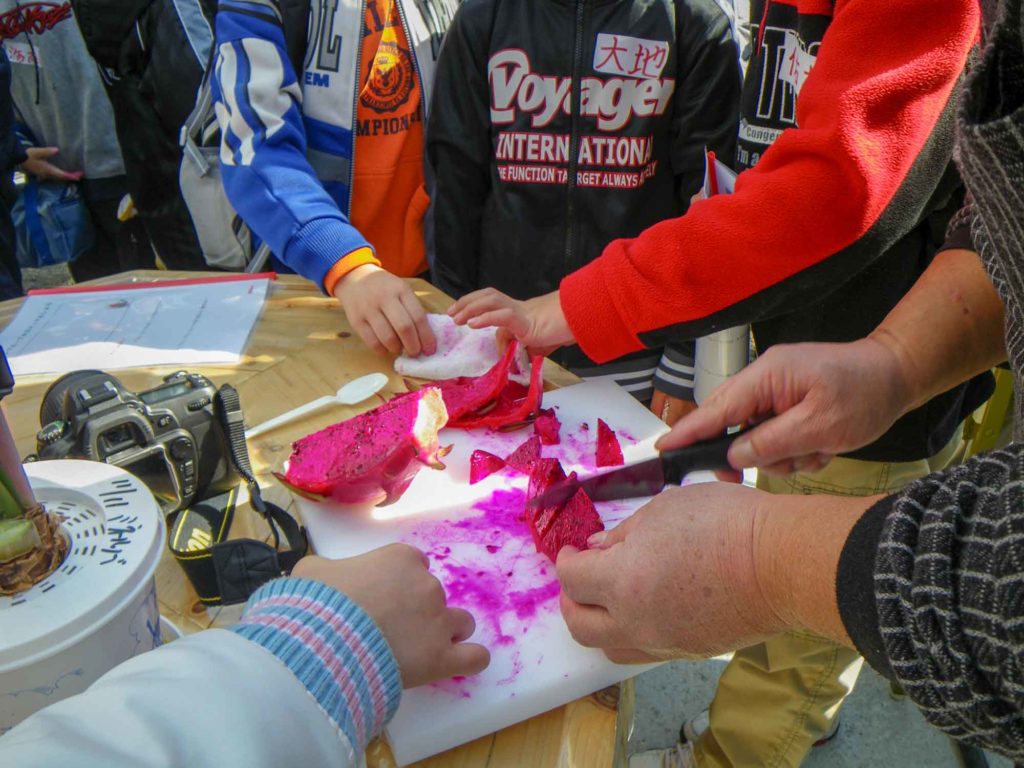 Visit Dragon fruits Farm & Tasting
Make a visit to Dragon fruits farms, where farmers cultivate in greenhouses using hot spring heat.
As dragon fruits are tropical fruits, no one would expect that they are produced in the cold mountainous areas. The idea of using natural resources in that way is an extraordinary, remarkable environmentally friendly way.
Don't forget tasting several varieties, surrounded by them in the greenhouse.